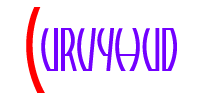 UPDATE : Jully 03 2020
DISCONTINUED
Original author : Niocwy
Update author : DISCONTINUED
[center]Original mode is in top on "Change Log" tab
Niocwy is the original author of this mode, which has been overwhelmingly rewritten, maintained and completed by Vvarderen.
This add-on is for those who like having a HUD with vertical and curved bars instead of the default player and target unit frames.
CurvyHud also incorporates various functions described in a non-exhausting manner below.
FAQ and known errors :
How do I delete my old backup file? Delete CurvyHud.lua in X:\Elder Scrolls Online\live\SavedVariables
If you are in the shop in Crown, and you are teleported in dungeon, the bars will not be displayed correctly anymore. To fix this bug, do a /reloadui.
The target healthbar disappeared (this sometimes happens in dungeons and PvP), how to make it come back? This is a known bug since the beginning of the addon which have not unfortunately corrected. To leave with a new bar, remember to assign a key on the keyboard.

You can :
Move the different elements where you want (left, right, nameplate, interaction prompt, interaction with players, combat aids, etc ...).
Modify all bars (position, color, width, height, opacity, anchor, display) and possibility of choosing a style among 3 (default (ex "ehanced") and oblivion (writing) and ghostly).
Edit the target information plate (breed, class, level, veteran rank, PVP rank, icon color, text size and font, display critters, etc ...).
Edit the text of each attirbut (format, font, size, color, anchor, display), set up warning thresholds.
Change the boss icons according to 5 styles (star, sword, Oblivion gate, skull, nothing) and color the guards.
Whether or not to introduce a combat notification system (compass that changes color and / or chat).
Whether or not to set up a combat support system (Customization - color, text size, font, and displacement).
Differentiate the health bar of allied players from your enemies (display and color) as well as neutral NPCs.
Change reticle.
Show or not a clock and activate or not a timer (beta).
Etc...
Profile guide to use quickly your favorite settings on your differents characters :
In menu :
You can create a profile (with name of your choice - example : Jean-Pierre). You set it and then save it.
Connect your second (or other) character.
You can apply "Jean-Pierre" on this character for quickly use your prefered settings. Selecte "Jean-Pierre" in profile list, and cliking on "load".
The profiles are not related to a particular character because one can apply (or not) an same profile to several characters.

Niocwy est l'auteur d'origine de ce mode, mode qui a été en très grande majorité réécrit, maintenu et complété par Vvarderen.

Cet add-on est destiné à ceux qui aiment avoir un HUD avec des barres verticales et courbes au lieu du jeu par défaut ainsi qu'un remaniement des informations de la cible.
CurvyHud intégre également des fonctions diverses décrites de manière non éxhaustives ci-dessous.
FAQ et Erreur connues :
Comment puis-je supprimer mon ancien fichier de sauvegarde? Supprimez CurvyHud.lua dans X:\ Elder Scrolls Online\live\SavedVariables
Si vous êtes dans la boutique à Couronne, et que vous êtes téléportés en donjon, les barres ne s'afficherons plus correctement. Pour résoudre ce bug, faites un /reloadui.
La barre de vie de ma cible à disparu (cela survient parfois en donjon et en pvp), comment faire pour qu'elle revienne? C'est un bug connu depuis le debut de l'addon qui n'est malheureusement pas encore corrigé. Pour repartir avec une nouvelle barre, pensez à assigner une touche du clavier.

Vous pouvez :
Déplacer les différents éléments où bon vous semble (barres de gauche, de droite, plaque d'information de la cible, interaction prompt, interraction avec les joueurs, aides au combat, etc...).
Modifier toutes les barres (position, couleur, largeur, hauteur, opacité, ancrage, affichage) et possibilité de choisir un style parmis 3 (par défaut ( ex-amélioré) et oblivion (écriture) et fantômatique).
Modifier le texte de chaque attribut (format, police, taille, couleur, ancrage, affichage), mettre en place des seuils d'alerte.
Modifier à souhait la plaque d'information de la cible (race, classe, niveau, rang vétéran, rang PVP, couleur des icônes, taille et police du texte, afficher les bestioles, etc...).
Changer les icônes des boss selon 5 styles (étoile, épée, portail d'Obivion, tête de mort, rien) et de colorer ceux des gardes.
Mettre ou non en place un système de notification de combat (boussole qui change de couleur et/ou chat).
Mettre ou non en place un système d'aide au combat (personnalisation - couleur, taille du texte, police de caractères, et déplacement).
Différencier la barre de vie des joueurs alliés de vos ennemis (affichage et couleur) ainsi que des PNJ neutres.
Changer de réticule.
Afficher ou non une horloge et activer ou non un chrono (en béta).
Etc...
Guide de profil pour utiliser rapidement vos paramètres préférés sur vos différents personnages :
Dans le menu :
Vous pouvez créer un profil (avec le nom de votre choix - exemple: Jean-Pierre). Vous le configurez, puis enregistrez-le.
Connectez votre deuxième (ou autre) personnage.
Vous pouvez appliquer "Jean-Pierre" sur ce personnage pour utiliser rapidement vos paramètres préférés. Sélectionnez "Jean-Pierre" dans la liste de profil, et cliquez sur "charger".
Les profils ne sont pas liés à un personnage en particulier car on peut appliquer (ou non) un même profil à plusieurs personnages.
Niocwy ist der ursprüngliche Autor dieses Modus, der von Vvarderen überwältigend neu geschrieben, gepflegt und vervollständigt wurde.
Dieses Add-on ist für diejenigen, die gerne eine HUD mit vertikalen und gebogenen Bars anstelle der Standard-Player und Ziel Einheit Frames.
CurvyHud integriert auch verschiedene beschriebenen Funktionen in nicht erschöpfende Weise unten.
FAQ und bekannte Fehler :
Wie lösche ich meine alte Sicherungsdatei? Löschen Sie CurvyHud.lua in X:\Elder Scrolls Online\live\SavedVariables
Wenn du im Laden in Crown bist und du im Dungeon teleportiert wirst, werden die Balken nicht mehr richtig angezeigt. Um diesen Fehler zu beheben, führen Sie ein /reloadui aus.
Die Bar des Lebens meines Ziels verschwand (Das passiert manchmal in Dungeons und PvP), wie man es wiederkommen lässt? Dies ist ein bekannter Fehler seit dem Beginn des Addons, die leider nicht korrigiert wurden. Um mit einer neuen Bar zu gehen, Denken Sie daran, einen Schlüssel auf der Tastatur zuzuweisen.

Sie können :
Bewegen Sie die verschiedene Elemente wo immer Sie wollen (linke Leiste, rechts, Typenschild , schnelle Interaktion interraction mit den Spielern, die Bekämpfung von Aids, etc ...).
Ändern Sie alle Stäbe (Position, Farbe, Breite, Höhe, Deckkraft, Anker, Display) und die Möglichkeit, einen Stil unter 3 zu wählen (klassisch (ex-verbessert) und Vergessen (Schreiben) und Gespenstisch).
Ändern Sie den Text jedes attirbut (Format, Schriftart, Größe, Farbe, Anker, Anzeige), eingerichtete Alarmschwellen.
Bearbeiten Sie die Zielplattform Information (Rasse, Klasse, Stufe, Veteran Rang, PVP Rang, Symbolfarbe , Schriftgröße und Schriftart, zeigen die Lebewesen, etc.).
Ändern Sie den Boss-Symbole selon 5 Arten und färben die Wachen (Stern, Schwert, Oblivionstor, Schädel, nichts).
Unabhängig davon, ob ein Kampf Benachrichtigungssystem einführen Kompass, der Farbe und / oder Chat ändert).
Unabhängig davon, ob ein Kampfunterstützungssystem zu etablieren (Customization - Farbe, Schriftgröße, Schriftart und Bewegung).
Unterscheiden Sie die Lebensstange der Alliierten von Ihren Feinden (Anzeige und Farbe) sowie neutrale NPCs.
Absehen ändern.
Zeige oder nicht eine Uhr und aktiviere oder nicht einen Timer (Beta).
Etc...
Profil-Guide, um schnell Ihre Lieblings-Einstellungen auf Ihre verschiedenen Zeichen verwenden:
Im Menü :
Sie können ein Profil erstellen (mit Namen Ihrer Wahl - Beispiel: Jean-Pierre). Sie setzen es und speichern es dann.
Verbinde dein zweites (oder anderes) Zeichen.
Sie können "Jean-Pierre" auf diesen Charakter anwenden, um schnell Ihre bevorzugten Einstellungen zu verwenden. Selecte "Jean-Pierre" in der Profilliste und auf "Laden"
Die Profile beziehen sich nicht auf ein bestimmtes Zeichen, weil man ein bestimmtes Profil auf mehrere Zeichen anwenden kann (oder nicht).